You are here
قراءة كتاب Thomas Chalmers
تنويه: تعرض هنا نبذة من اول ١٠ صفحات فقط من الكتاب الالكتروني، لقراءة الكتاب كاملا اضغط على الزر "اشتر الآن"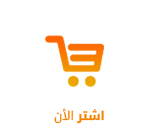 THOMAS CHALMERS
THOMAS
CHALMERS
BY
W. GARDEN
BLAIKIE
FAMOUS
SCOTS
SERIES
PUBLISHED BY
OLIPHANT ANDERSON
FERRIER — EDINBURGH
AND LONDON
The designs and ornaments of this
volume are by Mr. Joseph Brown,
and the printing from the press of
Messrs. T. and A. Constable, Edinburgh.
I cannot send forth this little sketch of the Life of Chalmers without expressing anew my admiration of the four-volumed biography by my late beloved friend, Dr. Hanna. It is not only admirable as a portrait, but it cannot be read by any sympathetic reader without a sense of humiliation, and without a great stimulus to higher things. It is much to be regretted that Dr. Hanna was unable to carry out the purpose which it is understood that he cherished, of condensing the work into a single volume.
Other memorials of Dr. Chalmers have been given to the world. Among these may be noted:—
1. A Biographical Notice of the late Thos. Chalmers, D.D., LL.D. Read before the Royal Society of Edinburgh. By the Very Rev. E. B. Ramsay, M.A., 1850.
2. Chalmeriana; or Colloquies with Dr. Chalmers. By Joseph John Gurney, 1853.
3. A Selection from the Correspondence of Thos. Chalmers, D.D., LL.D. Edited by Rev. W. Hanna, LL.D., 1853.
4. Mr. Isaac Taylor's elaborate articles in the North British Review, 1852 and 1856.
5. Thomas Chalmers, a Biographical Study. By James Dodds, 1879.
6. Thomas Chalmers. His Life and its Lessons. By Rev. Norman L. Walker, 1880.
7. Thomas Chalmers, D.D., LL.D. (Men Worth Remembering). By Donald Fraser, D.D., 1881.
8. Thomas Chalmers, Preacher, Philosopher, and Statesman. By Mrs. Oliphant, 1893.
9. Recollections of Dr. Chalmers by Professor David Masson, in Lowe's and Macmillan's Magazines.
Recollections by the Rev. Dr. Macaulay in the Leisure Hour.
11. Funeral Sermons and Lectures by Rev. Dr. Cunningham, Rev. Dr. Jas. Buchanan, Rev. John Bruce, Rev. W. K. Tweedie, Rev. John G. Lorimer, Rev. James Julius Wood, Rev. J. A. Wallace, Rev. John Gemmel, Rev. David Couper, Rev. W. Tasker, Rev. A. J. Ross, Rev. Dr. W. Lindsay Alexander, Rev. Dr. Sprague (Albany, New York), Rev. Dr. Sharp (Boston), Rev. Professor Edwards (Andover), Rev. Dr. Smyth (Charleston), etc. etc.
Among the greatest privileges and honours of his life, the writer will ever regard his having been for one session a student under Dr. Chalmers at Edinburgh; for three years a co-presbyter and cordial fellow-worker on his lines, in forming and building up a territorial congregation; and for many years the occupant of one of two chairs of theology which were constituted at the Disruption in New College, in place of the single chair which Dr. Chalmers had held, and thus in a sense, but most unworthily, one of his successors.
EDINBURGH, December 1896.
THOMAS CHALMERS
CHAPTER I
BIRTH, SCHOOL, AND COLLEGE
1780-1803
Thomas Chalmers was born at Anstruther, Fifeshire, on the 17th March 1780, when
Pages