You are here
قراءة كتاب Kim
تنويه: تعرض هنا نبذة من اول ١٠ صفحات فقط من الكتاب الالكتروني، لقراءة الكتاب كاملا اضغط على الزر "اشتر الآن"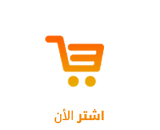 place. 'Now eat, Holy One. Look. Day comes!'
Golden, rose, saffron, and pink, the morning mists smoked away across the flat green levels. All the rich Punjab lay out in the splendour of the keen sun. The lama flinched a little as the telegraph-posts swung by.
'Great is the speed of the te-rain,' said the banker, with a patronizing grin. 'We have gone farther since Lahore than thou couldst walk in two days: at even, we shall enter Umballa.'
'And that is still far from Benares,' said the lama wearily, mumbling over the cakes that Kim offered. They all unloosed their bundles and made their morning meal. Then the banker, the cultivator, and the soldier prepared their pipes and wrapped the compartment in choking, acrid smoke, spitting and coughing and enjoying themselves. The Sikh and the cultivator's wife chewed pan; the lama took snuff and told his beads, while Kim, cross-legged, smiled over the comfort of a full stomach.
'What rivers have ye by Benares?' said the lama of a sudden to the carriage at large.
'We have Gunga,' returned the banker, when the little titter had subsided.
'What others?'
'What other than Gunga?'
'Nay, but in my mind was the thought of a certain River of healing.'
'That is Gunga. Who bathes in her is made clean and goes to the Gods. Thrice have I made pilgrimage to Gunga.' He looked round proudly.
'There was need,' said the young sepoy drily, and the travellers' laugh turned against the banker.
'Clean—to return again to the Gods,' the lama muttered. 'And to go forth on the round of lives anew—still tied to the Wheel.' He shook his head testily. 'But maybe there is a mistake. Who, then, made Gunga in the beginning?'
'The Gods. Of what known faith art thou?' the banker said, appalled.
'I follow the Law—the Most Excellent Law. So it was the Gods that made Gunga. What like of Gods were they?'
The carriage looked at him in amazement. It was inconceivable that anyone should be ignorant of Gunga.
'What—what is thy God?' said the money-lender at last.
'Hear!' said the lama, shifting the rosary to his hand. 'Hear: for I speak of Him now! O people of Hind, listen!'
He began in Urdu the tale of the Lord Buddha, but, borne by his own thoughts, slid into Tibetan and long-droned texts from a Chinese book of the Buddha's life. The gentle, tolerant folk looked on reverently. All India is full of holy men stammering gospels in strange tongues; shaken and consumed in the fires of their own zeal; dreamers, babblers, and visionaries: as it has been from the beginning and will continue to the end.
'Um!' said the soldier of the Ludhiana Sikhs. 'There was a Mohammedan regiment lay next to us at the Pirzai Kotal, and a priest of theirs—he was, as I remember, a naik—when the fit was on him, spake prophecies. But the mad all are in God's keeping. His officers overlooked much in that man.'
Pages