You are here
قراءة كتاب The Works of Samuel Johnson, Volume 06 Reviews, Political Tracts, and Lives of Eminent Persons
تنويه: تعرض هنا نبذة من اول ١٠ صفحات فقط من الكتاب الالكتروني، لقراءة الكتاب كاملا اضغط على الزر "اشتر الآن"
The Works of Samuel Johnson, Volume 06 Reviews, Political Tracts, and Lives of Eminent Persons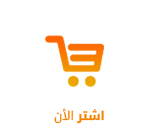 DR. JOHNSON'S WORKS.
REVIEWS, POLITICAL TRACTS,
AND
LIVES OF EMINENT PERSONS.
THE WORKS OF
SAMUEL JOHNSON, LL.D.
IN ELEVEN VOLUMES.
VOLUME THE SIXTH.
MDCCCXXV.
---
Contents
LETTER ON DU HALDE'S HISTORY OF CHINA, 1738.
REVIEW OF THE ACCOUNT OF THE CONDUCT OF THE DUTCHESS OF MARLBOROUGH.
REVIEW OF MEMOIRS OF THE COURT OF AUGUSTUS;
REVIEW OF FOUR LETTERS FROM SIR ISAAC NEWTON TO DR BENTLEY,
REVIEW OF A JOURNAL OF EIGHT DAYS' JOURNEY,
REPLY TO A PAPER IN THE GAZETTEER OF MAY 26, 1757 [5].
REVIEW [7] OF AN ESSAY ON THE WRITINGS AND GENIUS OF POPE.
REVIEW OF A FREE ENQUIRY INTO THE NATURE AND ORIGIN OF EVIL [10].
REVIEW OF THE HISTORY OF THE ROYAL SOCIETY OF LONDON, FOR IMPROVING OF
REVIEW OF THE GENERAL HISTORY OP POLYBIUS,
REVIEW OF MISCELLANIES ON MORAL AND RELIGIOUS SUBJECTS,
ACCOUNT OF A BOOK ENTITLED AN HISTORICAL AND CRITICAL ENQUIRY
OBSERVATIONS ON THE STATE OF AFFAIRS IN 1756 [23].
AN INTRODUCTION TO THE POLITICAL STATE OF GREAT BRITAIN.
INTRODUCTION TO THE PROCEEDINGS OF THE COMMITTEE,
ON THE BRAVERY OF THE ENGLISH COMMON SOLDIERS [28],
PREFATORY OBSERVATIONS TO POLITICAL TRACTS.
PREFATORY OBSERVATIONS ON FALKLAND'S ISLANDS.
THOUGHTS ON THE LATE TRANSACTIONS RESPECTING FALKLAND'S ISLANDS. 1771.
Pages