You are here
قراءة كتاب Applied Psychology for Nurses
تنويه: تعرض هنا نبذة من اول ١٠ صفحات فقط من الكتاب الالكتروني، لقراءة الكتاب كاملا اضغط على الزر "اشتر الآن"
Applied Psychology for Nurses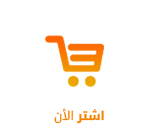 Transcriber's Note: A number of printer errors have been corrected. These are marked with mouse-hovers , and also listed at the end. The two diagrams on pages 50 and 96 were originally rendered using very large curly brackets. In this version, nested lists have been used, but links to images from the original are provided.
Applied Psychology
for Nurses
By
Mary F. Porter, A. B.
Graduate Nurse; Teacher of Applied Psychology,
Highland Hospital, Asheville, N. C.
Philadelphia and London
W. B. Saunders Company
1921

---
Copyright, 1921, by W. B. Saunders Company
---
---
PRINTED IN AMERICA
---
PRESS OF
W. B. SAUNDERS COMPANY
PHILADELPHIA

---
FOREWORD
This little book is the outgrowth of a conviction, strengthened by some years of experience with hundreds of supposedly normal young people in schools and colleges, confirmed by my years of training in a neurological hospital and months of work in a big city general hospital, that it is of little value to help some people back to physical health if they are to carry with them through a prolonged life the miseries of a sick attitude. As nurses I believe it is our privilege and our duty to work for health of body and health of mind as inseparable. Experience has proved that too often the physically ill patient (hitherto nervously well) returns from hospital care addicted to the illness-accepting attitude for which the nurse must be held responsible.
I conceive of it as possible that every well trained nurse in our country shall consider it an essential to her professional success to leave her patient imbued with the will to health and better equipped to attain it because the sick attitude has been averted, or if already present, has been treated as really and intelligently as the sick body. To this end I have dealt with the simple principles of psychology only as the nurse can immediately apply them.
The writer wishes to acknowledge her indebtedness for criticism of this work and for several definitions better than her own, in the chapters The Normal Mind and Variations From Normal Mental Processes, to Dr. Robert S. Carroll, who through the years of hospital training helped her to translate her collegiate psychology from fascinating abstract principles into the sustaining bread of daily life.
Mary F. Porter.
Asheville, N. C.,
August, 1921.

---
CONTENTS
CHAPTER I
CHAPTER II
CHAPTER III
CHAPTER IV
Pages