You are here
قراءة كتاب Heist Job on Thizar
تنويه: تعرض هنا نبذة من اول ١٠ صفحات فقط من الكتاب الالكتروني، لقراءة الكتاب كاملا اضغط على الزر "اشتر الآن"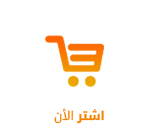 HEIST JOB ON THIZAR
By RANDALL GARRETT
In the future, we may discover new planets; our ships may rocket to new worlds; robots may be smarter than people. But we'll still have slick characters willing and able to turn a fast buck—even though they have to be smarter than Einstein to do it.
Anson Drake sat quietly in the Flamebird Room of the Royal Gandyll Hotel, listening to the alien, but soothing strains of the native orchestra and sipping a drink. He knew perfectly well that he had no business displaying himself in public on the planet Thizar; there were influential Thizarians who held no love for a certain Earthman named Anson Drake.
It didn't particularly bother Drake; life was danger and danger was life to him, and Anson Drake was known on half a hundred planets as a man who could take care of himself.
Even so, he wouldn't have bothered to come if it had not been for the fact that Viron Belgezad was a pompous braggart.
Belgezad had already suffered at the hands of Anson Drake. Some years before, a narcotics gang had been smashed high, wide, and handsome on Thizar. Three men had died from an overdose of their own thionite drug, and fifty thousand credits of illicit gain had vanished into nowhere. The Thizarian police didn't know who had done the job, and they didn't know who had financed the ring.
But Belgezad knew that Anson Drake was the former, and Drake knew that Viron Belgezad was the latter. And each one was waiting his chance to get the other.
A week before, Drake had been relaxing happily on a beach on Seladon II, twelve light-years from Thizar, reading a newsfax. He had become interested in an article which told of the sentencing of a certain lady to seven years in Seladon Prison, when his attention was attracted by another headline.
VIRON BELGEZAD BUYS ALGOL NECKLACE
Thizar (GNS)—Viron Belgezad, wealthy Thizarian financier, has purchased the fabulous Necklace of Algol, it was announced today. The necklace, made of matched Star Diamonds, is estimated to be worth more than a million credits, although the price paid by Belgezad is not known.
The coronation on Thizar was a thing of vast magnificence.
Such an interesting bit seemed worthy of further investigation, so Drake had immediately booked passage on the first space liner to Thizar.
And thus it was that an immaculately dressed, broad-shouldered, handsome young man sat quietly in the Flamebird Room of Thizar's flushiest hostelry surveying his surroundings with steady green eyes and wondering how he was going to get his hands on the Necklace of Algol.
The police couldn't touch Belgezad, but Anson Drake could—and would.
"Hello, Drake," said a cold voice at his elbow.
Drake turned and looked up into the sardonically smiling face of Jomis Dobigel, the heavy-set, dark-faced Thizarian who worked with Belgezad.
"Well, well," Anson said, smiling, "if it isn't Little Bo-Peep. How is the dope business? And how is the Big Dope Himself?"
Dobigel's smile soured. "You're very funny, Earthman. But we don't like Earthmen here."
"Do sit down, Dobbie, and tell me all about it. The last I heard—which was three hours ago—the government of Thizar was perfectly happy to have me here. In fact, they were good enough to stamp my passport to prove it."
---
Dobigel pulled out a chair and sat down, keeping his hands beneath the table. "What are you doing here, Drake?" he asked in a cold voice.
"I couldn't help it," Drake said blandly. "I was drawn back by the memory of the natural beauties of your planet. The very thought of the fat, flabby face of old Belgezad, decorated with a bulbous nose that is
Pages