You are here
قراءة كتاب A Critical Examination of the Position of Mr. Darwin's Work, "On the Origin of Species," in Relation to the Complete Theory of the Causes of the Phenomena of Organic Nature Lecture VI. (of VI.), "Lectures to Working Men", at the Museum of Practical Geolo
تنويه: تعرض هنا نبذة من اول ١٠ صفحات فقط من الكتاب الالكتروني، لقراءة الكتاب كاملا اضغط على الزر "اشتر الآن"
A Critical Examination of the Position of Mr. Darwin's Work, "On the Origin of Species," in Relation to the Complete Theory of the Causes of the Phenomena of Organic Nature Lecture VI. (of VI.), "Lectures to Working Men", at the Museum of Practical Geolo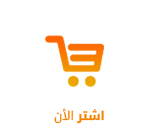 A CRITICAL EXAMINATION
OF THE POSITION
OF MR. DARWIN'S WORK,
"ON THE ORIGIN OF SPECIES,"
IN RELATION TO THE COMPLETE THEORY OF THE CAUSES OF THE PHENOMENA OF ORGANIC NATURE
Lecture VI. (of VI.), "Lectures To Working Men", at the Museum of Practical Geology, 1863, On Darwin's work: "Origin of Species".
By Thomas H. Huxley
---
IN the preceding five lectures I have endeavoured to give you an account of those facts, and of those reasonings from facts, which form the data upon which all theories regarding the causes of the phenomena of organic nature must be based. And, although I have had frequent occasion to quote Mr. Darwin—as all persons hereafter, in speaking upon these subjects, will have occasion to quote his famous book on the "Origin of Species,"—you must yet remember that, wherever I have quoted him, it has not been upon theoretical points, or for statements in any way connected with his particular speculations, but on matters of fact, brought forward by himself, or collected by himself, and which appear incidentally in his book. If a man 'will' make a book, professing to discuss a single question, an encyclopaedia, I cannot help it.
Now, having had an opportunity of considering in this sort of way the different statements bearing upon all theories whatsoever, I have to lay before you, as fairly as I can, what is Mr. Darwin's view of the matter and what position his theories hold, when judged by the principles which I have previously laid down, as deciding our judgments upon all theories and hypotheses.
I have already stated to you that the inquiry respecting the causes of the phenomena of organic nature resolves itself into two problems—the first being the question of the origination of living or organic beings; and the second being the totally distinct problem of the modification and perpetuation of organic beings when they have already come into existence. The first question Mr. Darwin does not touch; he does not deal with it at all; but he says—given the origin of organic matter—supposing its creation to have already taken place, my object is to show in consequence of what laws and what demonstrable properties of organic matter, and of its environments, such states of organic nature as those with which we are acquainted must have come about. This, you will observe, is a perfectly legitimate proposition; every person has a right to define the limits of the inquiry which he sets before himself; and yet it is a most singular thing that in all the multifarious, and, not unfrequently, ignorant attacks which have been made upon the 'Origin of Species', there is nothing which has been more speciously criticised than this particular limitation. If people have nothing else to urge against the book, they say—"Well, after all, you see, Mr. Darwin's explanation of the 'Origin of Species' is not good for much, because, in the long run, he admits that he does not know how organic matter began to exist. But if you admit any special creation for the first particle of organic matter you may just as well admit it for all the rest; five hundred or five thousand distinct creations are just as intelligible, and just as little difficult to understand, as one." The answer to these cavils is two-fold. In the first place, all human inquiry must stop somewhere; all our knowledge and all our investigation cannot take us beyond the limits set by the finite and restricted character of our faculties, or destroy the endless unknown, which accompanies, like its shadow, the endless procession of phenomena. So far as I can venture to offer an opinion on such a matter, the purpose of our being in existence, the highest object that human beings can set before themselves, is not the pursuit of any such chimera as the annihilation of the unknown; but it is simply the unwearied endeavour to remove its boundaries a little further from
Pages