You are here
قراءة كتاب Atta Troll
تنويه: تعرض هنا نبذة من اول ١٠ صفحات فقط من الكتاب الالكتروني، لقراءة الكتاب كاملا اضغط على الزر "اشتر الآن"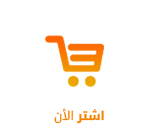 ---
CONTENTS
ILLUSTRATIONS
| | |
| --- | --- |
|   | page |
| FRONTISPIECE | ii |
| TITLE-PAGE | iii |
| ATTA   TROLL | iv |
| INTRODUCTION (Half-Title) | 1 |
| ATTA   TROLL (Half-Title) | 33 |
The headings and tail-pieces to the Cantos are by Horace Taylor
AN   INTERPRETATION   OF
HEINRICH   HEINE'S
"ATTA   TROLL"
HE who has visited the idyllic isle of Corfu must have seen, gleaming white amidst its surroundings of dark green under a sky of the deepest blue, the Greek villa which was erected there by Elizabeth, Empress of Austria. It is called the Achilleion. In its garden there is a small classic temple in which the Empress caused to be placed a marble statue of her most beloved of poets, Heinrich Heine. The statue represented the poet seated, his head bowed in profound melancholy, his cheeks thin and drawn and bearded, as in his last illness.
Elizabeth, Empress of Austria, felt a sentimental affinity with the poet; his unhappiness, his Weltschmerz, touched a responsive chord in her own unhappy heart. Intellectual sympathy with Heine's thought or tendencies there could have been little, for no woman has ever quite understood Heinrich Heine, who is still a riddle to most of the men of this age.
After the assassination of the hapless Empress, the beautiful villa was bought by the German Emperor. He at once ordered Heine's statue to be removed—whither no one knows. Royal (as well as popular) spite has before this been vented on dead or inanimate things—one need only ask Englishmen to remember what happened to the body of Oliver Cromwell. The Kaiser's action, by the way, did not pass unchallenged. Not only in Germany but in several other countries indignant voices were raised at the time, protesting against an act so insulting to the memory of the great singer, upholding the fame of Heine as a poet and denouncing the new master of the Achilleion for his narrow and prejudiced views on art and literature.
There was, however, a sound reason for the Imperial interference. Heinrich Heine was in his day an outspoken enemy of Prussia, a severe critic of the House of Hohenzollern and of other Royal houses of Germany. He was one who held in scorn the principles of State and government that are honoured in Germany, and elsewhere, to this very day. He was one of those poets—of whom the nineteenth century produced only a few, but those amongst the greatest—who had begun to distrust the capacity of the reigning aristocracy, who knew what to expect from the rising bourgeoisie, and who were nevertheless not romantic enough to believe in the people and the wonderful possibilities hidden in them. These poets—one and all—have taken up a very negative attitude towards their contemporaries and have given voice to their anger and disappointment over the pettiness of the society and government of their time in words full of satire and contempt.
Of course, the echo on the part of their audiences has not been wanting. All these poets have experienced a fate surprisingly similar, and their relationship to their respective countries reminds one of those unhappy matrimonial alliances which—for social or religious reasons—no divorce can ever dissolve. And, worse than that, no separation either, for a poet is—through his mother tongue—so intimately wedded to his country that not even a separation can effect any sort of relief in such a desperate case. All of them have tried separation, all of them have lived in estrangement from their country—we might almost say that only
Pages