You are here
قراءة كتاب Allan Ramsay
تنويه: تعرض هنا نبذة من اول ١٠ صفحات فقط من الكتاب الالكتروني، لقراءة الكتاب كاملا اضغط على الزر "اشتر الآن"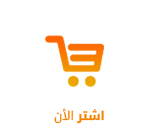 ALLAN
RAMSAY
---
---
ALLAN
RAMSAY
BY
OLIPHANT
SMEATON
FAMOUS
·SCOTS·
·SERIES·
PUBLISHED BY
OLIPHANT ANDERSON
& FERRIER · EDINBURGH
AND LONDON
---
The designs and ornaments of this volume are by Mr. Joseph Brown, and the printing from the press of Messrs. Morrison & Gibb, Edinburgh.
---
TO

DAVID MASSON, LL.D.

EMERITUS-PROFESSOR OF RHETORIC AND ENGLISH LITERATURE
IN EDINBURGH UNIVERSITY

THIS VOLUME IS DEDICATED

in grateful acknowledgment of kindly encouragement given
in years long gone by, and of intellectual stimulus
received from him by his former student

THE AUTHOR

---
PREFACE
Since this Volume was in type, I have received some additional information which I feel constrained to lay before my readers.
With reference to the Easy Club, I have been favoured, through the courtesy of the Rev. Dr. A. B. Grosart, with a sight of the complete Minutes of the Club. From them I observe that Ramsay was one of the earliest members admitted, and that his song 'Were I but a Prince or King' was formally presented to the Club after his admission not before, though its rough draft must have been shown to the members prior to that event.
Next, as regards the Editions of The Gentle Shepherd, a valued correspondent, Mr. J. W. Scott, Dowanhill, Glasgow, kindly calls my attention to two 'Translations into English' of the Poem which appear to have hitherto escaped notice. These are 'Allan Ramsay's Gentle Shepherd, translated into English by W. Ward, 8vo, 1785.' Ward, as Mr. Scott states, seems to have been a 'naturalised Englishman' residing at Musselburgh. Five years after Ward's production, appeared another, and in many respects a better Edition, to wit, 'The Gentle Shepherd, a Scotch Pastoral by Allan Ramsay, Attempted in English by Margaret Turner, London, 1790.' It was dedicated to the Prince of Wales, and its list of Subscribers contains the names of most of the nobility of Scotland. Is this not a reliable gauge of the popularity of the Poem?
---
CONTENTS
Pages