You are here
قراءة كتاب Working in Metals
تنويه: تعرض هنا نبذة من اول ١٠ صفحات فقط من الكتاب الالكتروني، لقراءة الكتاب كاملا اضغط على الزر "اشتر الآن"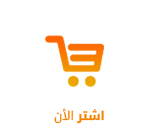 THE LIBRARY OF WORK AND PLAY.
Working in Metals
---
THE LIBRARY
OF WORK AND PLAY
Carpentry and Woodwork
By Edwin W. Foster
Electricity and Its Everyday Uses
By John F. Woodhull, Ph.D.
Gardening and Farming
By Ellen Eddy Shaw
Home Decoration
By Charles Franklin Warner, Sc.D.
Housekeeping
By Elizabeth Hale Gilman
Mechanics, Indoors and Out
By Fred T. Hodgson
Needlecraft
By Effie Archer Archer
Outdoor Sports, and Games
By Claude H. Miller, Ph.B.
Outdoor Work
By Mary Rogers Miller
Working in Metals
By Charles Conrad Sleffel
---
---
WORKING IN METALS
By CHARLES CONRAD SLEFFEL
Wide Experience in Practical Shop Work and for 12 years Instructor in Metal Work at the Horace Mann School, Teachers' College, New York
Garden City     New York
DOUBLEDAY, PAGE & COMPANY
1916
---
ALL RIGHTS RESERVED, INCLUDING THAT OF TRANSLATION INTO FOREIGN LANGUAGES, INCLUDING THE SCANDINAVIAN
COPYRIGHT, 1911, BY DOUBLEDAY, PAGE & COMPANY
---
ACKNOWLEDGMENT
The publishers wish to acknowledge their indebtedness to the Teachers College of Columbia University for their courtesy in permitting certain of the photographs to be taken for this volume.
---
CONTENTS
PART I
CHAPTER
PAGE
I.
Introductory
3
II.
Tools
5
WORK IN COPPER
III.
How to Make a Copper Bowl
19
IV.
Copper Trays
26
V.
Paper Cutter and Nut Set
34
VI.
Hard and Soft Soldering
41
VII.
Candlestick, Sconce, Rose Jar, and Chalice
47
VIII.
How to Make a Hat Pin
64
IX.
How to Rivet
73
X.
Lamp (for Electricity), with Shade
92
XI.
Hinges in Copper or Silver
100
XII.
Jewel Box and Desk Set
107
BRASS WORK
XIII.
Finger Bowl, Crumb Tray, Tea Caddy, Vase, Bell and Bracket, Drawer Pulls, etc.
133
SILVER WORK
XIV.
Finger Rings and Scarf Pins
151
XV.
Necklaces, Brooches, Bracelets
166
XVI.
Spoons and Picture Frame
178
XVII.
Watch Fobs
187
XVIII.
Napkin Rings, Silver Comb, Belt Buckles
191
XIX.
Enamelling
Pages