You are here
قراءة كتاب Mademoiselle Fifi
تنويه: تعرض هنا نبذة من اول ١٠ صفحات فقط من الكتاب الالكتروني، لقراءة الكتاب كاملا اضغط على الزر "اشتر الآن"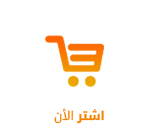 The Project Gutenberg EBook of Mademoiselle Fifi, by Guy de Maupassant (#21 in our series by Guy de Maupassant)
Copyright laws are changing all over the world. Be sure to check the copyright laws for your country before downloading or redistributing this or any other Project Gutenberg eBook.
This header should be the first thing seen when viewing this Project Gutenberg file. Please do not remove it. Do not change or edit the header without written permission.
Please read the "legal small print," and other information about the eBook and Project Gutenberg at the bottom of this file. Included is important information about your specific rights and restrictions in how the file may be used. You can also find out about how to make a donation to Project Gutenberg, and how to get involved.
**Welcome To The World of Free Plain Vanilla Electronic Texts**
**eBooks Readable By Both Humans and By Computers, Since 1971**
*****These eBooks Were Prepared By Thousands of Volunteers!*****
Title: Mademoiselle Fifi
Author: Guy de Maupassant
Release Date: December, 2003 [EBook #4788] [Yes, we are more than one year ahead of schedule] [This file was first posted on March 19, 2002]
Edition: 10
Language: English
*** START OF THE PROJECT GUTENBERG EBOOK, MADEMOISELLE FIFI ***
Typed by Brett Fishburne Proofed by Reina Hosier and Kestrel.
Mademoiselle Fifi
By Guy de Maupassant
Contents
                           Page
Preface . . . . . . . 7
Mademoiselle Fifi . . . . 11
Boule de Suif . . . . . 33

Preface
Guy de Maupassant
Guy de Maupassant was born at the Chateau de Miromesnil, near Dieppe, on August 5th, 1850. The Maupassants were an old Lorraine family who had settled in Normandy in the middle of the Eighteenth Century. His father had married in 1846 a young lady of the rich bourgeoisie, Laure Le Poittevin. With her brother Alfred, she had been the playmate of Gustave Flaubert, the son of a Rouen surgeon, who was destined to have a directing influence on her son's life. She was a woman of no common literary accomplishments, very fond of the Classics, especially Shakespeare. Separated from her husband, she kept her two sons, Guy and his younger brother Hervé.
Until he was thirteen years old Guy lived with his mother at Etretat, in the Villa des Verguies, where between the sea and the luxuriant country, he grew very fond of nature and out door sports; he went fishing with the fishermen of the coast and spoke patois with the peasants. He was deeply devoted to his mother. He first entered the Seminary of Yvetot, but managed to have himself expelled on account of a peccadillo of precocious poetry. From his early religious education he conserved a marked hostility to Religion. Then he was sent to the Rouen Lycée, where he proved a good scholar indulging in poetry and taking a prominent part in theatricals. The war of 1870 broke out soon after his graduation from College; he enlisted as a volunteer and fought gallantly. After the war, in 1871, he left Normandy and came to Paris where he spent ten years as a clerk in the Navy Department. During these ten tedious years his only recreation was canoeing on the Seine on Sundays and holidays. Gustave Flaubert took him under his protection and acted as a kind of literary guardian to him, guiding his debut in journalism and literature. At Flaubert's home he befriended the Russian novelist Tourgueneff and Emilie Zola, as well as many of the protagonists of the realistic school. He wrote considerable verse and short plays. In 1878 he was transferred to the Ministry of Public Instruction and became a contributing editor to several leading newspapers such as Le Figaro, le Gil Blas, le Gaulois and l'Echo de Paris. He devoted his spare time to writing novels and short stories. In 1880 he published his first masterpiece, "Boule de Suif", which met with an instant and tremendous success. Flaubert characterized it as "a masterpiece that will remain."
The decade from 1880 to 1891 was the most fertile period of Maupassant's life. Made famous by his first short story, he worked methodically and produced two and sometimes four volumes annually. By a privilege of nature and his Norman origin, he combined talent and practical business sense, which brought him affluence and wealth. In 1881 he published his first volume of short stories under the title of "La Maison Tellier"; it reached its twelfth edition in two years; in 1883 he finished his first novel "Une Vie", twenty-five thousand copies of which were sold in less than a year. Glory and Fortune smiled on him. In his novels, he concentrated all his observations scattered in his short stories. His second novel "Bel Ami", which came out in 1885, had thirty-seven editions in four months. His editor, Havard, commissioned him to write new masterpieces and, without the slightest effort, his pen produced new masterpieces of style, description, conception and penetration[*]. With a natural aversion for Society, he loved retirement, solitude and meditation. He traveled extensively in Algeria, Italy, England, Britany, Sicily, Auvergne, and from each voyage he brought back a new volume. He cruised on his private yacht "Bel Ami", named after one of his earlier masterpieces. This feverish life did not prevent him from making friends among the literary celebrities of his day: Dumas fils had a paternal affection for him; at Aix-les-Bains he met Taine and fell under the spell of the philosopher-historian. Flaubert continued to act as his literary Godfather. His friendship with the Goucourts was of short duration; his frank and practical nature reacted against the ambiance of gossip, scandal, duplicity and invidious criticism that the two brothers had created around them in the guise of an Eighteenth Century style salon. He hated the human comedy, the social farce.
In his latter years he developed an exaggerated love for solitude, a predilection for self-preservation and still worse, a constant fear of death and mania of persecution, which ran like a black thread through all his writings and brought on gradually the final tragic catastrophe.—He became insane in 1891 and died in 1893 without having recovered his mind.
Life, movement, penetrating[*] observation, and hypersensitiveness, both artistic and physical, are the dominant traits of this literary phenomenon. His rise to fame was as vertiginous as his fall and decay. As a novelist he may have his equals and superiors, but as a short story-writer, with the exception of Charles Nodier and Alphonse Daudet, he had none.—
The Happy Hour Library
[*][Note from Brett: The original uses "penertation" and "penertating" but I could not find this word anywhere so assumed it was a typographical error.]
Mademoiselle Fifi
The Prussian Commander, Major Graf von Farlsberg, was finishing the reading of his mail, comfortably seated in a large tapestry armchair, with his booted feet resting on the elegant marble of the mantelpiece on which, for the last three months that he had been occupying the Chateau d'Uville, his spurs had traced two deep grooves, growing deeper every day.
A cup of coffee was steaming on an inlaid guerdon, stained with liqueur, burned by
Pages