قراءة كتاب The Love Affairs of Great Musicians, Volume 2
تنويه: تعرض هنا نبذة من اول ١٠ صفحات فقط من الكتاب الالكتروني، لقراءة الكتاب كاملا اضغط على الزر "اشتر الآن"
The Love Affairs of Great Musicians, Volume 2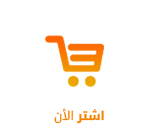 THE LOVE AFFAIRS OF
GREAT MUSICIANS

By RUPERT HUGHES

Author of "Contemporary American Composers,"
"The Musical Guide", etc.

ILLUSTRATED

VOLUME II.

1903
---
CONTENTS
CHAPTER
I. FRANZ LISZT
II. RICHARD WAGNER
III. TSCHAIKOVSKI, THE WOMAN-DREADER
IV. THE HEART OF A VIOLINIST
V. AN OMNIBUS CHAPTER
VI. ROBERT SCHUMANN AND CLARA WIECK
VII. MUSICIANS AS LOVERS


LIST OF ILLUSTRATIONS
MISS SMITHSON Frontispiece
FRANZ LISZT
GEORGE SAND, FROM THE PORTRAIT BY L. COLAMATTA
PRINCESS CAROLYNE VON SAYN-WITTGENSTEIN AND CHILD
RICHARD WAGNER
RICHARD AND COSIMA WAGNER
RICHARD WAGNER AT BAYREUTH
DÉSIRÉE ARTÔT
LOUIS SPOHR
NICOLO PAGANINI
HENRIETTA SONTAG
MADAME MALIBRAN
GEOFFREY RUDEL
MARTIN LUTHER AND CATHERINA VON BORA
MUZIO CLEMENTI
HECTOR BERLIOZ
CHARLES GOUNOD
GIOACCHINO A. ROSSINI
OLYMPE PELISSIER, AS "JUDITH" IN THE PAINTING BY VERNET
GIUSEPPE VERDI
FRANZ SCHUBERT
ROBERT SCHUMANN
CLARA WIECK, AT THE AGE OF FOURTEEN
CLARA AND ROBERT SCHUMANN
CLARA (WIECK) SCHUMANN


---
CHAPTER I.
FRANZ LISZT
"Liszt, or the Art of Running after Women."—NIETSCHE.
Liszt's life was so lengthy and so industriously amorous, that it is possible only to float along over the peaks, to touch only the high points. Why, his letters to the last of his loves alone make up four volumes! And yet, for a life so proverbially given over to flirtations as his, the beginnings were strangely unprophetic. He had reached the mature age of six before he began to study the piano; compared with Mozart, he was an old man before he gave his first concert—namely, nine years. Then the poverty of his parents and the ambition of his father found assistance in a stipend from Hungarian noblemen, and he was sent to Vienna to study. When he was eleven years old, after one of his concerts, Beethoven kissed him. He survived. Then on to Paris and duchesses and princesses galore. Here he became a proverb of popularity as "Le petit Litz"—the French inevitably gave some twist to a foreign name, then as to-day, when two of their favourite painters are "Wisthler" and "Seargent."
Liszt's childhood was therefore largely fed upon the embraces and kisses of rapturous women, even as was the young Mozart's, the difference being that it became a habit in Liszt's case. Even then he used to throw money among the gamins, as later he scattered it in how many directions, with what liberality, and with what princeliness, and from what a slender purse!
The father and mother had gone to Paris with him; but soon the mother went back to Austria—she was a
Pages