قراءة كتاب The 'Blackwood' Group
تنويه: تعرض هنا نبذة من اول ١٠ صفحات فقط من الكتاب الالكتروني، لقراءة الكتاب كاملا اضغط على الزر "اشتر الآن"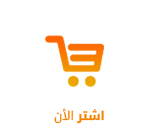 THE 'BLACKWOOD'
GROUP
---
---
THE 'BLACK:
WOOD' GROUP
BY
SIR GEORGE
DOUGLAS
FAMOUS
·SCOTS·
·SERIES·
PUBLISHED BY
OLIPHANT ANDERSON
& FERRIER · EDINBURGH
AND LONDON
---
FAMOUS SCOTS SERIES
The following Volumes are now ready:—
THOMAS CARLYLE. By Hector C. Macpherson.
ALLAN RAMSAY. By Oliphant Smeaton.
HUGH MILLER. By W. Keith Leask.
JOHN KNOX. By A. Taylor Innes.
ROBERT BURNS. By Gabriel Setoun.
THE BALLADISTS. By John Geddie.
RICHARD CAMERON. By Professor Herkless.
SIR JAMES Y. SIMPSON. By Eve Blantyre Simpson.
THOMAS CHALMERS. By Professor W. Garden Blaikie.
JAMES BOSWELL. By W. Keith Leask.
TOBIAS SMOLLETT. By Oliphant Smeaton.
FLETCHER OF SALTOUN. By G. W. T. Omond.
THE BLACKWOOD GROUP. By Sir George Douglas.

---
The designs and ornaments of this volume are by Mr Joseph Brown, and the printing from the press of Messrs Turnbull & Spears, Edinburgh.
April 1897.
---
To

Major-General Sir WILLIAM CROSSMAN, K.C.M.G.,

IN REMEMBRANCE OF HOURS IN TWO LIBRARIES.
---
THE BLACKWOOD GROUP.
Note—The Ettrick Shepherd and John Gibson Lockhart, conspicuous by their absence from the above list of writers associated with the early days of the publishing-house of Blackwood, will receive attention in forthcoming volumes of the series.
---
JOHN WILSON
Is it too bold a thing to say that the reputation of 'Christopher North,' the man, has survived that of his works? Third in the great dynasty of Scottish literary sovereigns, he ascended the throne upon the death of Scott, reigned gloriously and held high state in the Northern Capital—whence in earlier days he had waged direst war—and at his death passed on the sceptre to Carlyle, from whom in turn it descended to Stevenson. To us of to-day, he looms on the horizon of the past, the representative of a vanished race of physical and intellectual giants,—the historic legend revealing him as before all things a good man of his inches, a prince of boon-companions and good-fellows, a wit, a hard hitter, the soul and centre of a brilliant circle, and the author of the Noctes Ambrosianæ. Many other works he wrote—important in their own day—but now not unjustly forgotten, or all but forgotten. But the man himself was greater than his works; he, more than they, is our enduring possession; his memory it behoves us to preserve.
---
The story of his life has been told, in terms of affectionate appreciation, by his daughter, Mrs Gordon. Born at Paisley—in a neighbourhood where that natural beauty to which he was so susceptible was still at that time almost unsullied—on the 18th May 1785, he was the eldest of his parents' sons and their fourth child. His father, a gauze-manufacturer by trade, was possessed of considerable wealth; whilst through his mother, whose maiden name was Sym, and who claimed descent from the great Marquis of Montrose, he had inherited a strain of 'gentle' blood. From the first he was a robust and lively boy, and his childhood, being passed under the most favourable of conditions, was an entirely happy one. His taste for field-sport first declared itself at the early age of three years, when equipped with willow-wand, thread, and crooked pin, he set off, unattended, on an adventurous angling expedition. Meantime the parallel mental activity, which was to be through life his characteristic, was manifested in quaint infantine pulpit-oratory at home. After receiving the rudiments of instruction at Paisley, he was placed as a boarder with the minister of the neighbouring parish of Mearns, with whom he remained until his twelfth year. Here he was not less happy than at home. Without doors—and one thinks of him as a boy whose life was spent chiefly in the open air—he had a wide and beautiful country to range; whilst within, his education proceeded merrily—he was foremost among his young companions at the task as well as in the playground—and he was carefully trained in the paths of wisdom and virtue. In later life his memory reverted fondly to these days, to which his writings contain various references—as when he tells of boyish shooting experiences, with an antiquated musket, traditionally supposed to have been 'out' in both the Fifteen and the Forty-five, of an adventure in a storm when lost upon the moors, and so forth. In his twelfth year he lost his father, and soon afterwards he was placed at the University of Glasgow, where he continued to attend classes until the year 1803. Here he resided in the house of the Professor of Logic, Professor Jardine, to whom and to the Greek Professor, Young, he in later life gratefully acknowledged his debt. Meantime his mother with her young family had gone to live in Edinburgh.
There and at Glasgow, from January to October 1801, young Wilson kept a diary, which was preserved, and from which his biographer prints some extracts. These are disappointing; but the document itself is remarkable for orderliness and precision, exhibiting the writer as the very pattern of a well-brought-up youth. More interesting, however, as a manifestation of character is the impulse which, in the year following, led the seventeen-year-old young man to
Pages